Description
CERTIFIED ADVANCED SCRUMMASTER TRAINING (LIVE ONLINE TRAINING)
ADVANCED SCRUMMASTER TRAINING
The Scrum Alliance—in true Agile fashion—has adapted to the needs of today's marketplace and is now allowing students who wish to become Advanced Certified ScrumMasters to participate in a live online learning environment. In response, LeadingAgile now offers this advanced class as an interactive and engaging online experience for advanced ScrumMasters.
We rebuilt our entire A-CSM course from the ground up. Keeping in mind the challenge of sitting at a computer for 8 hours straight, we've revised the class to include a 10-minute break every hour. This way we can all get up and stretch our legs, get refreshments, or send off that pesky email. In addition to the new format, we've added some brand-new interactive exercises that were designated specifically for remote learning and have created an exercise for each of the major topics covered in class.
We've put a ton of thought into how we can make these courses as valuable as possible and have come up with some innovative solutions that we think will make your experience just as valuable as if you had taken it in-person. Despite all the changes, what hasn't changed is the fact that our A-CSM course still covers all the material you'll need and that's required to receive your certification. By the end of the class, you'll be fully prepared to help your organization succeed with Scrum when you get back to work.
Welcome to the next phase of your Agile & Scrum Training.
Hear What Others are Saying About Our Live Online Courses
Join Victor 'Vic' Bonacci—Certified Scrum Trainer, for a live online class, two-day learning experience that will propel you forward as an advanced ScrumMaster. In addition to the Scrum Alliance's defined learning objectives, Vic brings decades of experience to the class with thought provoking examples, discussion of real-world scenarios, interactive exercises, and stories about what happens when you practice Scrum "in the wild."
Vic is a regular guest on LeadingAgile's Sound Notes podcast as well as the host of his own Agile Coffee podcast, and he was chair of the Global Scrum Gather in San Diego.
LEVEL UP YOUR SKILL OF SCRUM MASTERY
So, you've been a CSM (Certifed ScrumMaster) for a while, and you're familiar with Scrum's values, practices, and applications. You have coached people, teams, and organizations to generate value through adaptive solutions for complex problems using Scrum. You're on the right track, but you realize there's so much more to learn.
Start the next step in your Agile journey by learning some next-level skills and techniques necessary to help your team succeed. You'll learn alongside other seasoned ScrumMasters & team coaches and distinguish yourself as an Advanced Certified ScrumMaster. It also might help you get your next promotion or a new job!
LEADINGAGILE ADVANCED SCRUMMASTER TRAINING INCLUDES:
Two-year membership to the Scrum Alliance
Digital copy of the course materials
WHO SHOULD ATTEND?
The Advanced ScrumMaster course is a great fit for ScrumMasters and coaches who have been practicing it in the field and want to advance their fluency with Scrum framework. If you have achieved success with your Scrum team but want to share stories and learn from your peers, this class is for you. With Vic's 20+ years' experience in technology delivery (15 years in Scrum), there aren't many questions or scenerios that he hasn't seen.
ScrumMasters who desire to grow their skill set and become more confident in the concepts and techniques necessary to progress their career will surely benefit from this class, as will Agile coaches, consultants, program and project managers, facilitators, and technical leaders. By incrementally building upon their CSM certification with the A-CSM to the next level of Scrum Mastery without disrupting work schedules.
The A-CSM program can be taken at any time after completing your CSM certification. However, you must have a least 12 months of ScrumMaster experience logged into your Scrum Alliance profile and an active CSM before you are eligible to recieve your A-CSM certification.
AGENDA:
This class covers all required material for A-CSM as well as some additional Agile topics that are beneficial to the conversation. The focus is on providing the participants with practical tools and techniques they can use in their work as a ScrumMaster or agile coach. The primary topics are listed below. Participants will also have the option of adding topics of their own choosing, as time allows. This course covers all the content required for Advanced ScrumMaster Certification as defined by the Scrum Alliance here.
The agenda allows participants to discuss and demonstrate advanced knowledge of:
Lean, Agile, and Scrum
Agile Facilitation
Agile Coaching
Serving and Coaching the Development Team
Serving and Coaching the Product Owner
Serving and Coaching the Organization
Scrum Mastery
CERTIFICATION:
To be eligible for the A-CSM certification you must satisify the following criteria:
Be an existing CSM in good standing with the Scrum Alliance
Have 12+ months working as a ScrumMaster
Be prepared to share your personal experiences
Attend and participate in the 2-day class
Complete a post-class assignment
NOTES:
If you have any questions about the course, please feel free to contact us via phone or email. We are always happy to talk to prospective students.
Class begins at 9 AM and will run until 4:30 PM both days
Participants will be expected to connect to the class via Zoom with video, which must be active throughout the class
Participants are required to be fully engaged in all class activities in order to qualify for certification. Students who miss more than 1 hour of class time will not be eligible for the certification
Final certification will be granted after the participant successfully completes a post-class assignment of 5-7 questions and discusses with the instructor
Participants who complete this course qualify for 14 PDUs
Registration includes 2-year certification with Scrum Alliance
* Group, military, first responder, student and unemployment discounts are available. For more information contact LeadingAgile Training
FAQS
What's the refund policy?
If you are not able to attend the class you have registered for please send an email to training@leadingagile.com. If you send in your notification at least 14 calendar days prior to the start of the class you are eligible for a full refund or you may reschedule for a future class. Cancellations made 14 calendar days to 5 calendar days prior to the start of the class are eligible to reschedule for a future class or for a 70% refund. If you cancel within five calendar days from the start of a class, or if you do not attend the class, you will not be eligible for a refund or credit. Cancellation requests should be sent via email to training@leadingagile.com.
©2021 LeadingAgile. All Rights Reserved.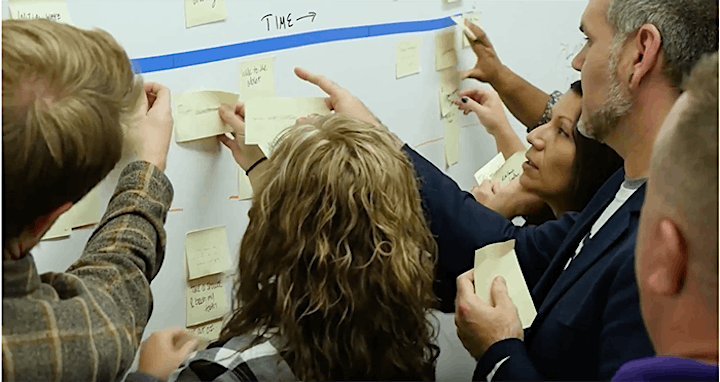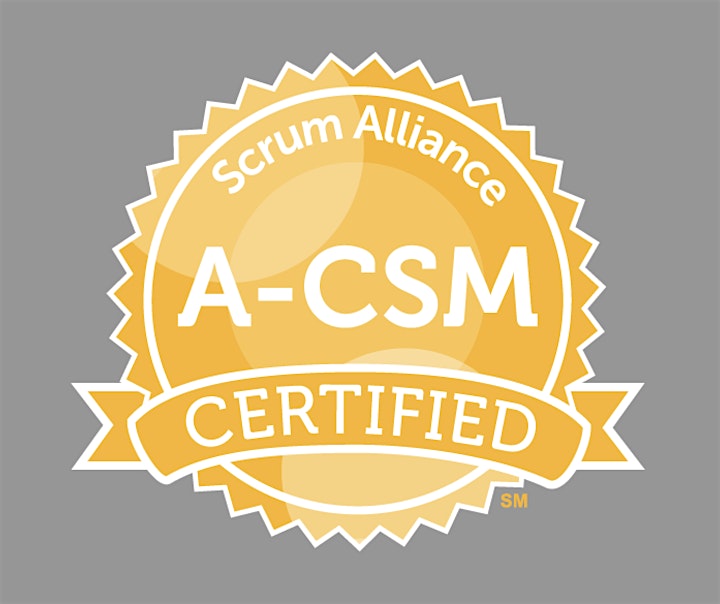 Date and Time
Location